Our Services
Offering Comprehensive Dental Care to Patients from Clinton, MD and Beyond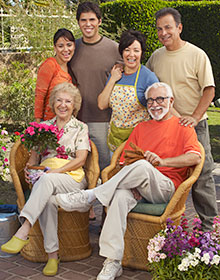 At Beautiful Smiles, we have a simple goal: We want to improve the health and wellbeing of your entire family. Doing that means offering a wide selection of general, cosmetic, and restorative services. After all, every smile is different.
At every appointment, Dr. Williams will take the time to assess your individual needs and talk with you about what she finds. If she needs to recommend any advanced care, she's always willing to listen to any questions or concerns you might have. Through our wide selection of services, we can help you address your specific needs and achieve a healthier smile.
Our services include:
General Dentistry
With general and preventive care, the goal is not just to treat common problems like tooth decay or gum disease. We want to help you prevent these common problems from forming in the first place. Through regular cleanings and exams we can help you keep bacteria and plaque away from your smile and we can look for any developing problems.
Our other general dental services include:
Dental Sealants
Periodontal Therapy
Oral Cancer Screenings
Nightguards and Athletic Mouthguards
Emergency Dental Care
Cosmetic Dentistry
We know how important a beautiful smile is to a patient's confidence and satisfaction. We also know how rare a naturally beautiful smile is. That's why we offer a range of today's top cosmetic dental services. With a personalized cosmetic plan, Dr. Williams can help you overcome stained, chipped, cracked, or misaligned teeth, giving you beautiful results you'll want to share.  Our services include at-home teeth whitening, porcelain veneers, orthodontics and tooth-colored fillings. With one or more of these services, we can help you achieve the dazzling results you deserve.
Restorative Dentistry
Restorative care is all about helping patients repair their smiles—something we all need help with from time to time. With comprehensive restorative care from our Clinton dental office, Dr. Williams can help patients treat decayed or broken teeth with services like tooth-colored fillings, ceramic crowns, or bridges. We also offer tooth replacement services like dentures and dental implants. When you come to us for help, we'll create a personalized treatment plan designed specifically for you.
Do you want to schedule an appointment with Dr. Tongela Williams? Call Beautiful Smiles at (301) 868-8545 to speak with one of our team members. We're happy to serve patients from Clinton, MD and all surrounding communities.