Restorative Dental Care from Dr. Tongela Williams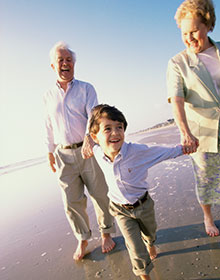 At some point we all need restorative care. You might have a cavity that needs a filling, a cracked or broken tooth that needs a crown, or maybe you need to replace one or more missing teeth. At Beautiful Smiles, Dr. Tongela Williams offers a range of restorative dental services to help patients in and around Clinton, MD enjoy better oral health again. Starting with a consultation appointment, we will assess your needs and help you create a personalized treatment plan built around your smile.
Our restorative dental services include:
All-Ceramic Crowns
A crown will help you improve the strength of a cracked, broken, decayed, or worn tooth. A crown made from ceramic will help you do more than that, though. Because ceramic mimics the appearance of natural enamel, you'll receive a crown that helps you improve the appearance of your tooth as well. Most crown procedures can easily be completed in just two to three appointments and, with proper care, can last for years to come.
Bridges
Bridges, sometimes known as fixed bridges, are a natural-looking appliance for patients who need to replace a section of missing teeth. Because your appliance will be made just for you, it will blend in with your smile, restoring your appearance and preserving your smile's alignment. For some patients, an implant bridge may be the best solution, while others will be better suited with a traditional bridge. Regardless of your situation, Dr. Williams has a bridge that can help you smile again.
Dentures and Partials
Besides offering custom-made bridges, Dr. Williams offers partial and full dentures. A partial denture features a series of prosthetic teeth on a gum colored base, while a full denture replaces a full row of teeth. With both options, patients can look forward to a beautiful, complete smile again. We also offer implant-supported options for patients who are candidates for the implant surgery. If you'd like to learn more about implant-supported dentures, don't hesitate to schedule a consultation with our Clinton dental team.
Do you want to schedule an appointment with Dr. Tongela Williams? Call Beautiful Smiles at (301) 868-8545 to speak with one of our team members. We're happy to serve patients from Clinton, MD and all surrounding communities.