Cosmetic Dental Care for Patients in Clinton, MD and Beyond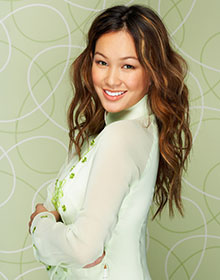 Do you wish you had a more confident, attractive smile? Dr. Williams offers a range of cosmetic services to help you achieve your goal. After examining your smile and talking with you about your goals, she will work with you to create a personalized treatment plan. Our focus at Beautiful Smiles is on providing patient-centered care, and that goes as much for our cosmetic services as anything else. When we're finished with your treatment, we want you to leave our Clinton, MD office with a beautiful new smile on your face.
At-Home Teeth Whitening
Teeth whitening is a popular cosmetic service that helps patients restore vibrancy to a stained, dull, or discolored smile. Staining happens naturally over time, often because of the foods or drinks we consume. But with teeth whitening, we can help you remove stains and create a brighter, more dazzling smile. What's more, with our at-home whitening option, you can complete your treatment when it's convenient for you in the comfort of your own home.
Porcelain Veneers
If you have stained, crooked, cracked, or chipped teeth, Dr. Williams can help you revitalize them with porcelain veneers.  Your veneers will be made of thin pieces of porcelain that will be attached to the front of your teeth, improving their shape and color. In most cases a full veneers procedure can be completed in just two to three visits to our Clinton, MD office. When we're finished, you can look forward to having a smile that looks both whiter and straighter.
Tooth-Colored Fillings
In the past, dental fillings were made of a variety of metals, including silver and mercury. Today, though, tooth-colored fillings are the standard. Not only are tooth-colored fillings more discreet, they're more supportive of your tooth's natural structure and they're more temperature-resistant.  As a result, they blend in with your smile for beautiful and effective results that will last for years to come.
Do you want to schedule an appointment with Dr. Tongela Williams? Call Beautiful Smiles at (301) 868-8545 to speak with one of our team members. We're happy to serve patients from Clinton, MD and all surrounding communities.